J.B.Chemicals & Pharmaeuticals
Established in 1976, J.B.Chemicals & Pharmaceuticals Ltd. (JBCPL) is one of India's fastest growing pharmaceutical companies. An integrated, research-oriented, public listed organisation with a focus on supplying affordable, quality products both in India and International markets, JBCPL is trusted by healthcare professionals globally. Today, JBCPL exports to over 30 countries across the world and earns more than half its revenue from its international business.
JBCPL is widely committed to manufacturing a range of innovative specialty products that include various pharmaceutical dosage forms like tablets, injectable (vials, ampoules, form fill seal), creams & ointments, lozenges, herbal liquids and capsules.
Ascent Meditech Limited
ASCENT MEDITECH LIMITED Offers wide range of products. Orthopedic soft goods (OSG) for upper extremity, lower extremity & spine. Mobility Aids/Assistive devices to improve mobility of people whole range of bandages for home & hospital use. Health care products based on cold therapy & hot therapy.
ASCENT MEDITECH LIMITED is an ISO: 9001: 2008 Company, having acquired ISO: 13485:2003 & ISO 22716: 2007 standards for Medical Products. Our four manufacturing facilities have WHO : GMP standards. Our major products are CE certified and US FDA compliant. Currently Our "FLAMINGO" range of products sells in 40 Countries across the globe mainly in Middle East, Africa, South & South East Asia. By virtue of this "FLAMINGO" is recently Awarded as "ASIA'S FASTEST GROWING HEALTHCARE BRAND" for the year 2014-2015 by WCRC (World Consulting and Research Company)" at SINGAPORE Research done by research agency brands 360.
Gland Pharma Limited
A globally renowned manufacturer of Small Volume Parenterals (SVPs), Gland Pharma was founded in 1978 at Hyderabad by a visionary, PVN Raju, who has always thought far ahead of his time. Since inception, Gland Pharma stands testimony to the founder's exemplary commitment to Quality, having emerged as a global player with presence in about 90 countries in five continents.
We have a wide range of injectables, including vials, ampoules, pre-filled syringes, lyophilized vials, dry powders, infusions and ophthalmic solutions. We enjoy the distinction of having pioneered Heparin technology in India, and are world leaders in the Glycosaminoglycans (GAGs) range of molecules.
Renata Limited
Renata Limited (formerly Pfizer Limited) is one of the leading and fastest growing pharmaceutical and animal health product companies in Bangladesh. The company started its operations in 1972 as Pfizer (Bangladesh) Limited. In 1993, Pfizer transferred the ownership of its Bangladesh operations to local shareholders and the name of the company was changed to Renata Limited.
The core businesses of Renata Limited are human pharmaceuticals and animal health products. In Bangladesh it is the 4th largest pharmaceutical company and the market leader in animal health products. In addition, Renata products are exported to Afghanistan, Belize, Cambodia, Ethiopia, Guyana, Honduras, Hong Kong, Kenya, Malaysia, Myanmar, Nepal, Philippines, Sri Lanka, Thailand, United Kingdom, and Vietnam. The Company is listed on the Dhaka Stock Exchange with market capitalization of approximately Taka 87 billion.
Indoco Remedies
Indoco Remedies Ltd., is a fully integrated, research-oriented pharma company engaged in the manufacturing and marketing of Formulations (Finished Dosage Forms) and Active Pharmaceutical Ingredients (APIs). We have seven decades of presence in the Indian Pharma market and a strong foothold in the international market across 55 countries. Indoco, a USD 165 million company, employs over 6000 people, including over 300 skilled scientists.
Tablets India Limited
Mr. Sri Krishna Jhaver founded The Jhaver group, the year that marked the birth of his venture into the Healthcare and Pharmaceutical industry with the acquisition of a British owned Oakley & Bowden Company with its base in Chennai, India.
Mr. Jhaver's vision and entrepreneurship saw the company prosper and diversify into a large Industrial conglomerate of today.
"This was the company principally established to cater to the healthcare needs of Colonial British and was subsequently renamed as Tablets (India) Limited".
The year 1954 marked the beginning of the success story of the dynamic Jhaver Conglomerate with its entry into Pharmaceutical sector. Today 'Tablets (India) Limited' works towards universal healthcare through unique and well documented products in Pharmaceuticals and Nutraceuticals.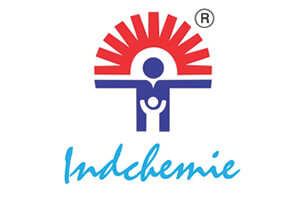 Indchemie Health Specialities
"Indchemie Health Specialities Pvt. Ltd" has been in the ethical pharma business for more than two decades now, with leadership in few of the segments. It has a strong back up of in-house manufacturing facility & has four Pharmaceuticals Manufacturing Units (Two at Daman, 3rd at Baddi, Himachal Pradesh & 4th at Sikkim) in India. All four units are approved by WHO based on Current GMP Guidelines.
Celogen Pharma
"We believe that the essence of our Business Activity lies in the manufacturing of Quality Products and Timely deliveries," which in turn creates value for the customer and thereby satisfaction.Since its inception this has been the guiding principle, enabling the Company to satisfy all its customers worldwide. The Company is constantly exploring possibilities to consolidate its presence and deliver value to clients.
All members at CELOGEN PHARMA PVT. LTD. are individually and collectively committed to deliver the best in products and services offered in order to satisfy every customers needs through constant innovation, dedication, and providing a healthy work environment for all, and adopting the best in International practices.
Khandelwal Laboratiories
KLab is a pioneer to bring oncology products in India and has a dedicated formulation and API facility focused on the developing countries. KLab also provides contract manufacturing for more than 10 companies
KLab manufactures, markets and out-licenses patented Pharmaceutical Formulations, NDDS, niche API's and chiral intermediates.
KLab has more than 222 patents granted/pending using NDDS,
Nanotechnology, Dendrimers and Chiral Chemistry.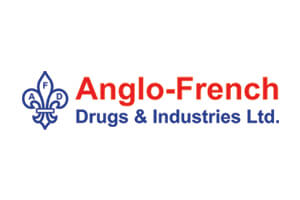 Anglo-French Drugs
When Mr. George Albert Watkins, an Englishman & Mr. Edward Crossy Pereira, a Frenchman came together to import & distribute pharmaceutical products, they never did visualise that the operations would transform over the years to form one of India's most reputed pharmaceutical company